I've god Panasonic Lumix G95/90 as a new sub-camera for travel. And I've taken a bunch of Photos and movies with this camera in New Zealand, so I would like to review Lumix G95 this time. Whether you want to start doing photography in the near future, or if you already have a camera and are looking for a sub-camera, this camera can be the best for you.
Required specs
First, let's organize required specs for the camera. Just pursuing higher specifications makes the camera heavier and more expensive. It is important to analyze exactly what you want and how you want to use it.
These are required specs for my sub-camera for travel.
➀Lightweight and compact
➁Dust-proof and drip-proof
➂Image stabilization in camera
➃About 20M pixels
➄High video performance
➅Comprehensible menu
➆Various buttons
➇As cheap as possible
Too much things are required, but I don't want to compromise any of them…
Lightweight is so important for a travel camera, and dust-proof and drip-proof are also required in the case of sudden weather changes during a trip, and I want to use old Nikon lenses with in-camera image stabilization, and about 20M pixels are required to balance image quality and file size, and I want to shoot nice footage with the camera, of course the cheaper the better...
Is there any camera like that on the market? Yes, there is!
I chose Lumix G95!
Nowadays, there are various cameras on the market. But there are only a few cameras which meet requirements above.
First, we can narrow down the manufactures to Sony and Panasonic. Of course other companies making good cameras which meet some of requirements above, but most of them are full-frame camera. Therefore, these cameras are a little bit heavier and more expensive.
So this time, I narrowed down to Sony α APS-C series and Panasonic Lumix G and GH series.
Actually I've already got Sony α7s and Panasonic Lumix G7. And personally, Panasonic G7 is way more comfortable for use. It's so easy to grip and takes only a few minutes to understand the menu structure.
On the other hand, Sony α7s is a little bit complicated. For me , Sony α7s is a sort of measuring instruments rather than camera. Of course, the image quality is awesome especially in low light conditions.
So, this time, I chose Panasonic Lumix G and GH series.
Options are shown below.
※You can scroll the table.
Items
Lumix DC-G99
Lumix DC-G9 Pro
Lumix DC-GH5
Number of pixels
20.30 mega
20.33 mega
20.33 mega
Shutter speed
Mechanical:1/4000~60
Electronic:1/16000~1
Mechanical:1/8000~60
Electronic:1/32000~1
Mechanical:1/4000~60
Electronic:1/16000~1
Finder
Approx. 2.36 mega dots OEL
Approx. 3.68 mega dots OEL
Approx. 3.68 mega dots OEL
LCD
Approx. 1.24 mega dots vari-angle LCD
Approx. 1.04 mega dots vari-angle LCD
Approx. 1.62 mega dots vari-angle LCD
SD card slot
Single
Double
Double
Numbe of AF points
49
225
225
Movies
4K30p
FHD60p
4K60p
FHD60p
4K60p
FHD60p
High frame rate
FHD120p
  
FHD180p
  
FHD180p
V-Log
Pre-installed
Sold separately
Sold separately
Dust-proof, drip-proof
〇
〇
〇
Size
Approx. 130.4×93.5×77.4mm
Approx. 136.9×97.3×91.6mm
Approx. 138.5×98.1×87.4mm
Weight
Approx. 536g
Approx. 658g
Approx. 725g
Amazon price
As of June 24,2020
$869.00
$997.99
$1107.26
See more on Panasonic homepage.
It took me so long to decide, and eventually, I chose Lumix G95. The reasons are 1.G95 is cheaper than others 2.I don't shoot in 4K60p 3.V-log is pre-installed for free.
V-log is movie profile and you can edit the colors after shooting much more than other profiles. This is before and after below.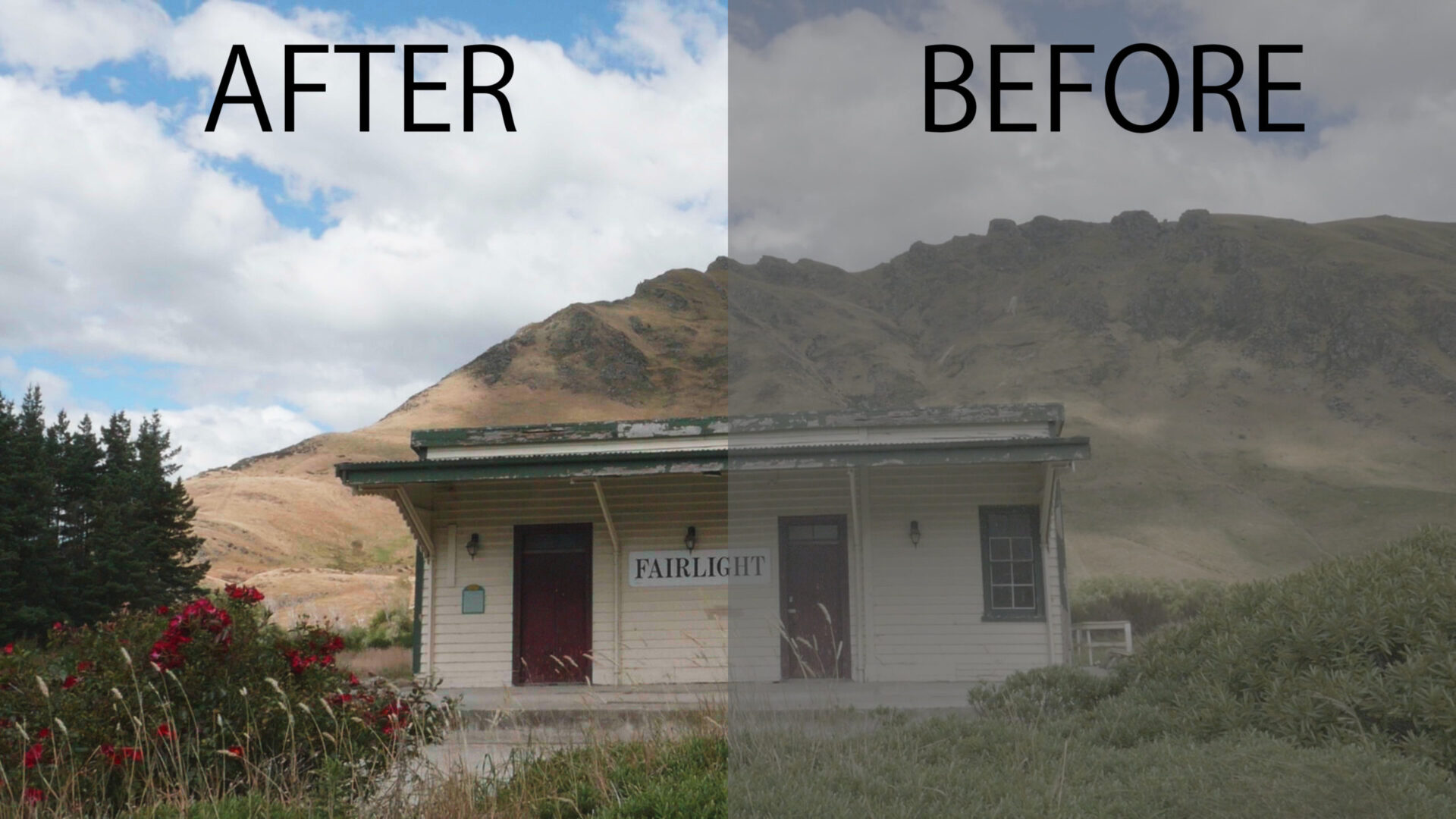 On the other hand, it is not pre-installed on other two cameras, and costs you a lot to install it.
So, I bought Panasonic Lumix G95.
Hands-on review
I'm totally satisfied with this camera.
Especially, the image stabilization is way better than I expected. The image stabilization works with not only Dual I.S.2 lenses, but also non-stabilized third party lenses. All you have to do is just inputting the focal length when you use non-stabilized third party lenses.
And, I would like to introduce "Live view composite mode". I didn't expected at all but this function was awesome. This is a picture which I took in New Zealand.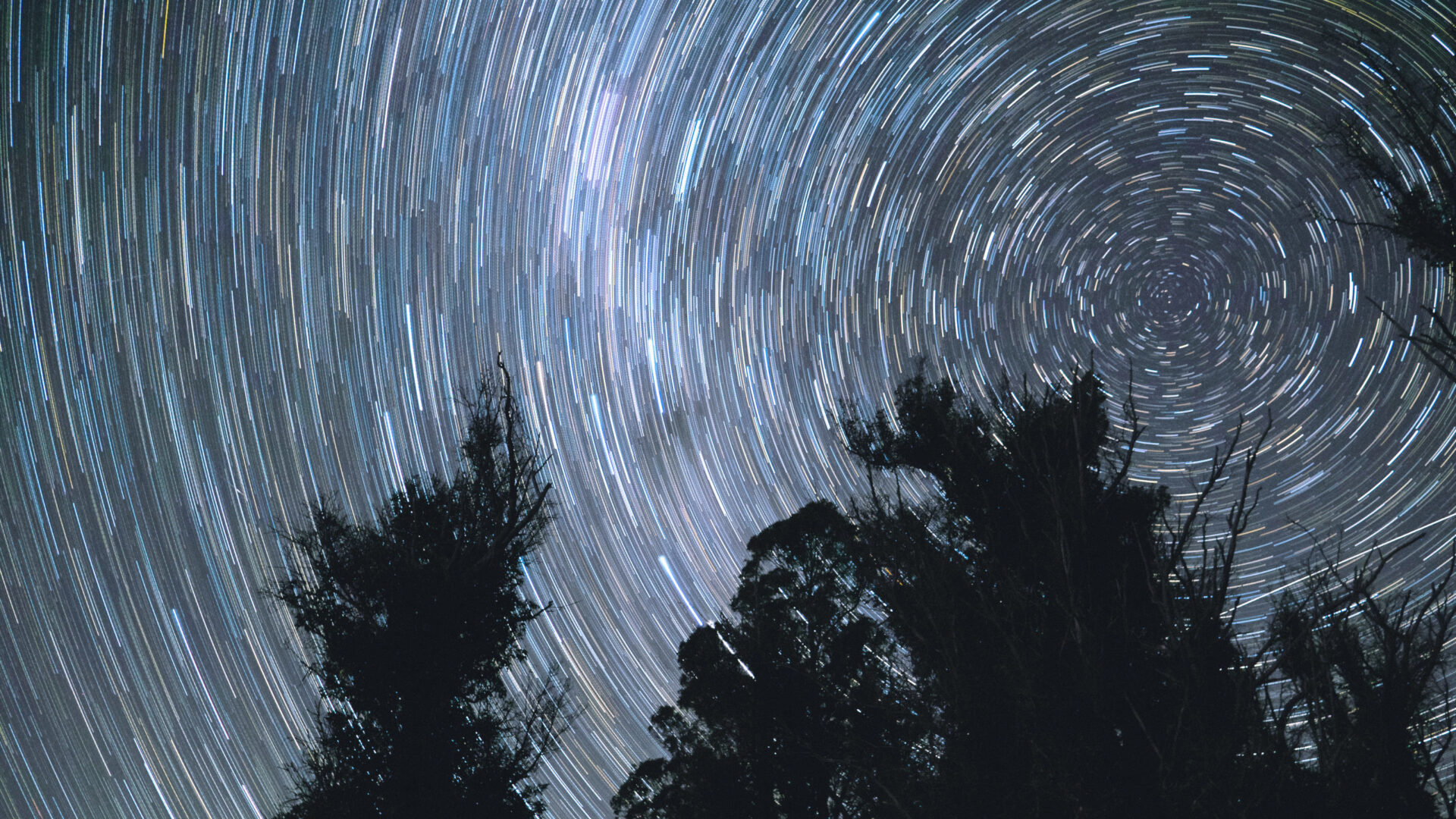 This is a function that the camera combines consecutive photos in real time and you can check the progress on LCD. Noise is averaged and the image quality is getting higher. And you can take the photo on this mode in RAW, so you can edit in Lightroom after shooting.
Related post : How to edit Milky Way photos in Adobe Lightroom
I also post some photos shot by Lumix G95, please refter to the link if you are interested.
Travelingram Instagram
Recommended accessories for Lumix G95
First, let me introduce my favorite lens for micro 4/3. As this lens covers the range of 24-120mm(35mm equivalent), perfect for travel. And image quality is just amazing.
Actually, the battery is compatible with SIGMA BP-51. And this is a little cheaper than Panasonic one, so I highly recommend this. There are some cheaper batteries on the market, but I don't recommend them. Because most of them don't last for long time as much as Panasonic one.
Next is the variable ND filter. When shooting movies, the shutter speed should be fixed approx. 1/fps sec in order to make the image look smooth. The variable ND filter is useful at such times. I use Kenko's. I don't recommend cheaper filters because the image quality may be severely deteriorated or the color may be strange. p>
This is a step-up ring. Filters are expensive, so you can't buy them according to each lens. This is useful at such times. If you buy a filter according to the lens with the largest filter diameter, you can operate with only one filter with this.
If you want to put more effort into shooting videos, I also recommend that you make a simple rig. Please refer to the link.※Sorry, I haven't translated into English yet. Coming soon!
過去記事:一眼レフで動画撮影!低予算で簡易リグを組んでみた!
Conclusions
This time, I introduced Panasonic Lumix G99. I'm totally satisfied with it. I think the requirements for a camera depend on the person, but I recommend it with confidence to you if your requirements overlap with my own.
※I've entered Japanese blog ranking, please click the button if you like this article;)