During the period of the quarantine, I had too much free time, so I tried to build my own PC which I wanted to challenge for a long time. It is very easy to build it and the work is only to plug in the connectors. Even as an amateur, I was able to build it without any trouble. I would like to introduce the configuration and the estimation in this article.
Introduction
I already have a Dell XPS for video editing. I haven't had any complaints and I'm comfortable using it. Yes, there's no reason to build a PC.
But I had too much time during the quarantine, so I impulsively got all the parts lol. I told myself a stupid excuse," If my main PC suddenly breaks down, I won't be able to edit photos and videos". I know that doesn't happen very often, but I can't help what I've bought.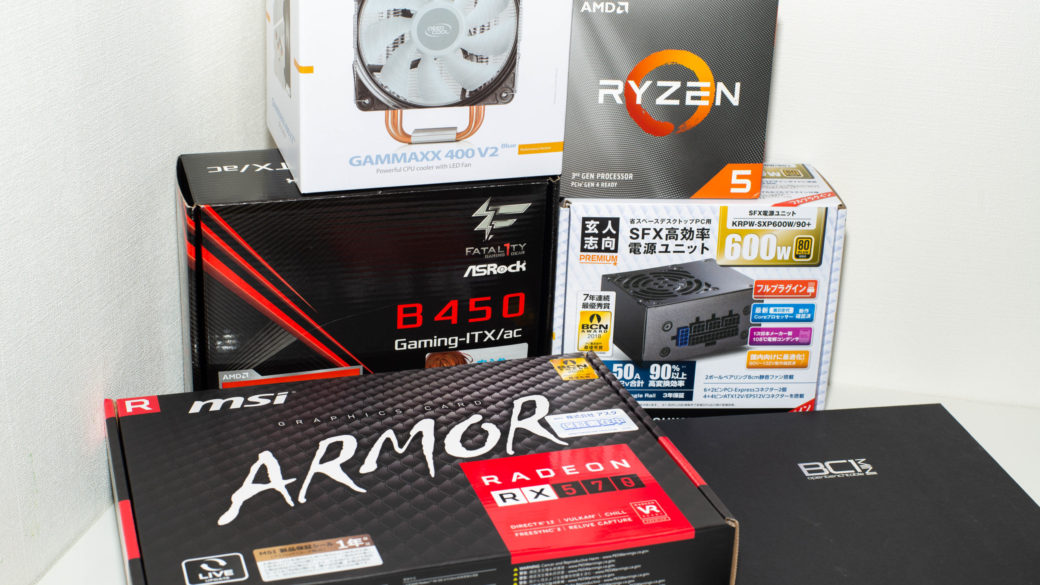 Configurations
Here's the actual configuration which I chose. I've been using it for a while and it's very stable and has no problems. First of all, let me summarize the purpose of use.
・Surfing the internet
・Editing photos
・Editing videos(sometime)
・Playing intermediate level games
In addition, this time, the point is that the CPU is not made by Intel, but by AMD. And I wanted to save as much space as possible since it's a sub-PC, so I decided to use a Mini-ITX motherboard.
I introduce the things I purchased in order. This time I bought it from Amazon, because there seems to be more than a few initial defects in PC parts. Amazon has a good reputation for its return policy, so you can buy without worrying about. The rest is updated with the latest motherboard bios because of the fast turnover of inventory. This is very important especially when buying a B450 motherboard!
CPU
First of all, it is a CPU, I went with Ryzen5 3600. As a mid to high-end class CPU, it is a popular CPU with good cost performance. At this price, 8 cores and 16 threads are perfect!
GPU
Next is the GPU. I went with RX570. This is one of the most popular GPUs in the middle class.
However, AMD GPUs don't support hardware encoding. So I recommend a GPU from Nvidia if you want to edit videos a lot. The price goes up a little bit, but I also recommend something like the 1660Ti which I am using in my video editing machine.
Motherboard
Next up is a motherboard. There is only a few choice when you choose a Mini-ITX motherboard with a B450 chipset which supports Ryzen5 3600. This time I went with an Asrock Fatal1ty, which has a good reputation. By the way, it has Wifi.
SSD
Next, I went with an M.2 SSD from Western Digital. Anyway, I recommend it because it's easy to install and the transmission speed is amazing. Well, I think any SSD will do, as long as it's a famous one.
OS
Next is the OS. It's not necessary if you have a license that can be diverted.
Memory
Next, the memory. Since this is a sub-PC, I went with 16GB. I bought two pieces of Essencore 8GB. Unfortunately, I couldn't find it on Amazon.com, but any memory will do as well.
CPU Cooler
Next is the CPU cooler. The cooler included in the CPU is good enough, but I wanted to light it up so I bought it. It cools well with no problems. Well, I guess I don't need it lol.
Power supply
Next, the power supply. I chose SFX power supply for the small case. The fan is quite noisy, so I can't recommend it too much. Other than that, no problem.
PC case
At the end, i chose the PC case called STREACOM BC1-Mini Open Benchtable. It's machined out of aluminum and looks really cool. It's no exaggeration to say that I built my PC to use this. Unfortunately, it's out of stock on Amazon.com.
See more on STREACOM Website
Here's a summary of the prices at the time of purchase and the total cost of each in Japan.
Parts
The Price
As of June,2020
CPU
¥23,980($223.61USD)
GPU
¥16,720($155.91USD)
Motherboard
¥13,982($130.38USD)
SSD
¥14,608($136.22USD)
Windows OS
¥17,926($167.16USD)
 
2×Memory
¥7,300($68.07USD)
 
CPU Cooler
¥2,590($24.15USD)
 
Power Supply
¥9,782($91.22USD)
 
PC Case
¥17,600($164.12USD)
 
Total
¥124,488($1160.83USD)
I really wanted to use STREACOM machined aluminum bench table, so it was pretty expensive. If you choose an ordinary PC case, you can buy it for $30USD to $50USD. I think you can get all of them $100USD cheaper than my PC.
Also, Mini-ITX motherboards are more expensive than ATX motherboards. If you don't care about size, you'd better choose ATX or Micro-ATX.
It is also possible to build it under $1,000USD including the cost of Windows OS with the specs remaining the same.
This is Ryzen!
And this is my PC. Pretty cool!!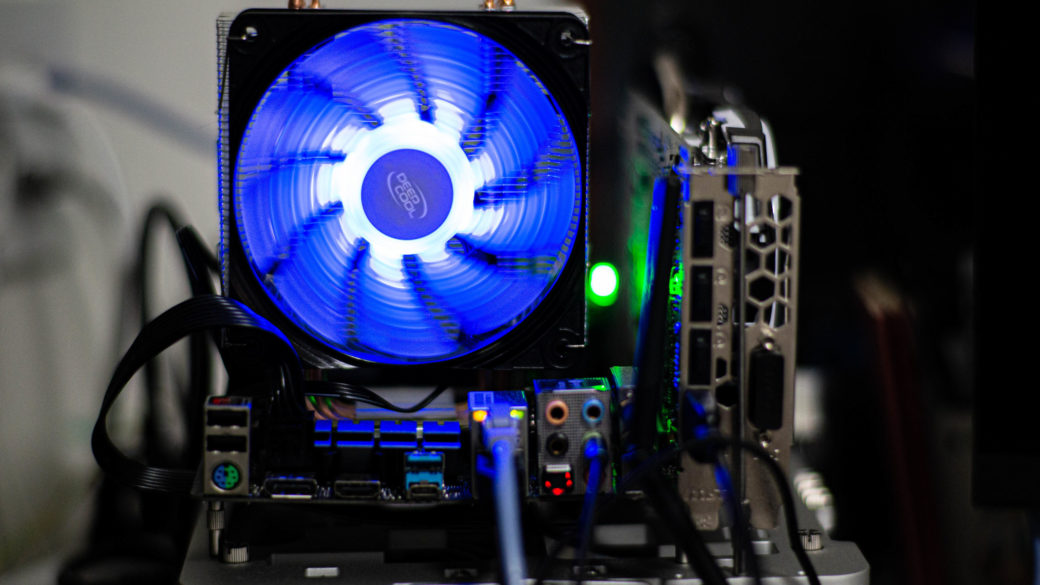 I won't write about the assembly instructions again here, as there are a bunch of YouTube videos about it.
Basically, it's not particularly difficult as you just plug the parts into the motherboard, but you need to be careful not to break the pins when installing the CPU.
Impressions
No problems. It's very stable and I have no complaints.
You can play PUBG in Full HD resolution at 60fps or more by adjusting the quality of the image to medium.
Processing in Photoshop is as comfortable or more comfortable than my main PC(Dell XPS with Intel i7 9700). The price is totally different though...
Conclusion
This time, I built my own PC. It was really easy and I highly recommend it because it's really fun to build and choose the parts.
I'm going to try a lot of things with this PC. At first, I think I'll install HDD and try to make it extremely fast with AMD's StoreMI.
※I've entered Japanese blog ranking, please click the button if you like this article;)