When I come across some stunning views, I often tend to take too much photos without thinking about what I really want to capture. These photos are boring and never come to be a masterpiece of my photos.Today, I'd like to write down what I always keep in mind when I take photos.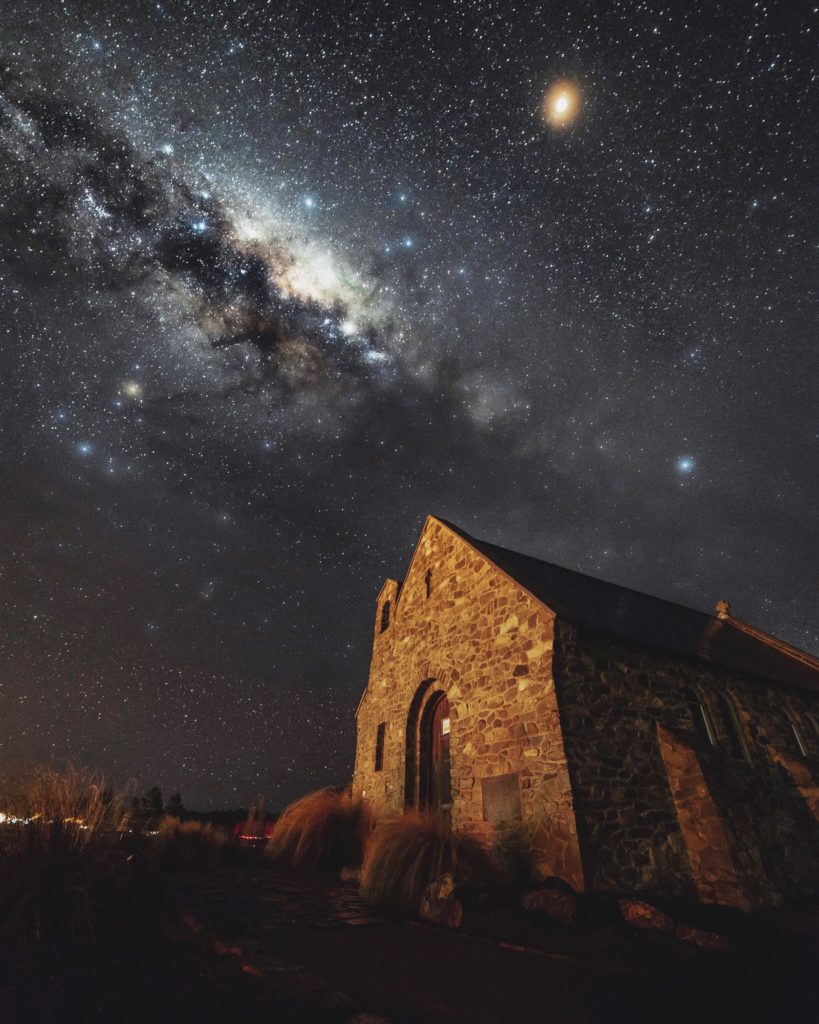 I think this is a mystic capture , but seems like a stereotyped photo. Actually, If you google "Tekapo star Church", you'll find so much photos just like above. I wanted to take a Tekapo"ish" photo as a record of being in Tekapo, New Zealand, therefore this photo is kinda stereotyped. To be honest, everyone can take a photo like this if he/she study tips of night shooting and practice a couple of times. So you need to express your originality more.
Give Some Stories To Your Works
What should you do to express yourself in your works? I'd like to write down what I thinking of in my own way. The thing is "Giving Some Stories To Your Works". Please take a look another photo below.
This is the photo of Milky Way Galaxy and the statue of a sheep dog which is close to the church of good shepherd. A sheep dog looks as though it's staring at the starry sky, so i decided to make it the subject of this photo. hum....I need one more thing. Thus, I chose "Kiwi Bird" the symbol of New Zealand which is in the middle of Milky Way. There is a part looks exactly the same with "Kiwi Bird" as below.
Finally, I decided to give the story that a sheepdog and "Kiwi Bird" were staring at each other in the Galaxy to my work. Once you decide the theme of your work, all that is left is waiting for the moment that there is no cloud in the sky and Milky Way and "Kiwi Bird" are well-balanced(Because the stars are moving by earth rotation)
Which do you prefer? At the very least, I prefer the second one which I give the story to. Why don't you think of giving some stories to your works? Your photos must get more impressive.
↓Related Articles↓